The Sirisha Necklace
A mesmerizing commission featuring the largest collection of
Black by Brian Gavin diamonds in a single piece.
The story behind the stones
A devoted father had a grand vision to celebrate his daughter's wedding—an immaculate Riviera necklace consisting of nearly 68 impeccably cut, VS1 or better diamonds. With extremely high expectations and only a six-week timeline, the father of the bride began scouring online diamond retailers for the stones that would make up this one-of-a-kind piece of art. But not long after he started, he began running into vendor issues. If it wasn't a lack of inventory, it was a lack of willingness to work on his timeline. With little over a month remaining before the wedding, the project was at a dead end.
Luckily, someone referred the gentleman to Brian Gavin Diamonds.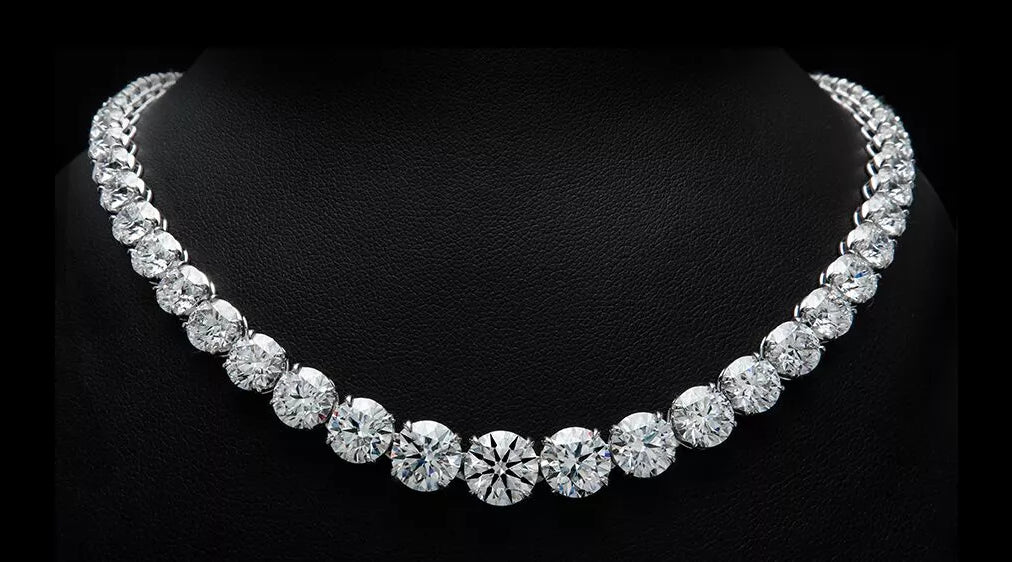 "I knew creating this piece wouldn't be easy. But seeing the absolutely stunning final product, and better yet—seeing my daughter's reaction to it—exceeded anything I could have ever imagined. I know only Brian Gavin Diamonds could have made it possible."
– Father of the bride
Upon hearing of the specific project challenges, Brian said the two words that would ultimately bring it back to life: "Don't worry." Brian leveraged five generations of diamond-cutting relationships to take this Riviera necklace from vision to reality. It was a journey that took Brian to Belgium twice—and helped ensure that only the best diamonds would be custom cut for the project. After AGS grading of the stones to confirm VS1 or better clarity and D-F color, Brian then oversaw the design and crafting of the necklace itself, communicating with the jewelry team as they worked overtime to meet the project deadline.
Just as the client was preparing to travel for his daughter's wedding, Brian arrived to hand-deliver the gorgeous work of art in person. The beauty of the necklace was only exceeded by the reaction our customer received from his daughter Sirisha on her wedding day. It was clear that this was no ordinary necklace—and working with Black by Brian Gavin was no ordinary customer experience. When you work with a true master, it shows.
Where art meets precision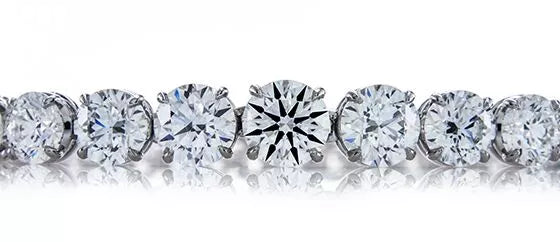 One of the customer's main concerns was ensuring that every diamond would be displayed as beautifully as possible. The Brian Gavin Diamond team designed the necklace setting with the smallest amount of space to give the appearance of pure diamonds while still allowing enough clearance to avoid rubbing or chipping.
Necklace Details
68 Black by Brian Gavin hearts & arrows diamonds
Setting cast in Pt 950 Platinum/Ruthenium per Brian Gavin's proprietary formula using approx. 300 grams of platinum to create the necklace
The largest stone - 2.15 F VS1
The smallest stone - 0.51 F VVS2
Clasp - 4 x 0.40 ct
Approximate finished weight - 66 grams
26+ hours of CAD design work
90+ hours resin printing time
270+ man-hours to clean and prepare each custom made basket, assemble the necklace, and set diamonds